GIN GIFTS FOR ALL OCCASIONS
Looking to send a bottle of gin as a gift? Well look no further, that's what we do best. Totally bespoke gin gifts the way you want. Simply join our Gin Club, send a Year of Gins or pick up a bottle or three from our Gin Shop and once you checkout you will be presented with our unique gift slider that will allow you to customize your order to your hearts' content with seasonal treats, fresh flowers, helium balloons, nibbles and lots more for the perfect gin gift for any occasion.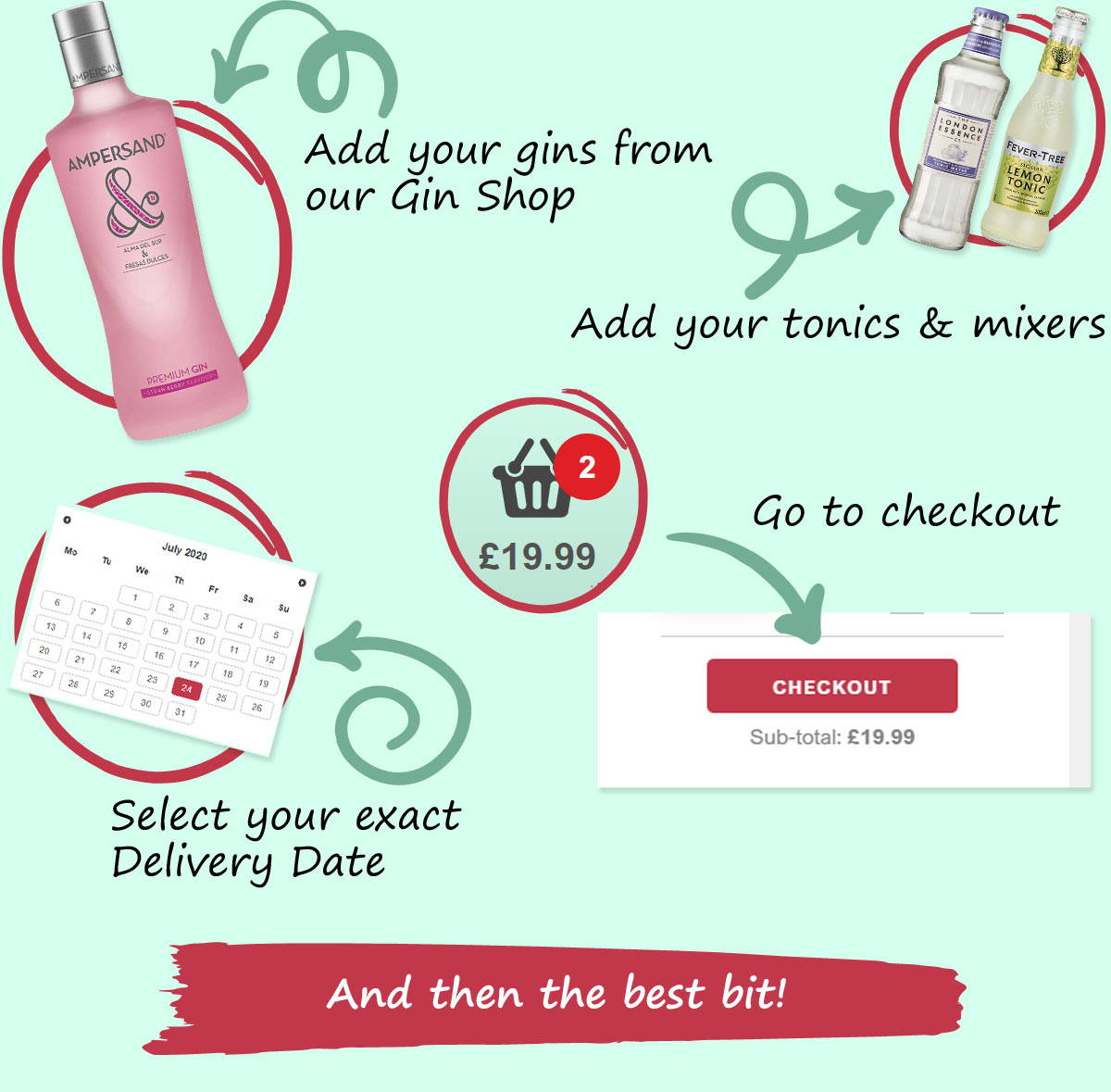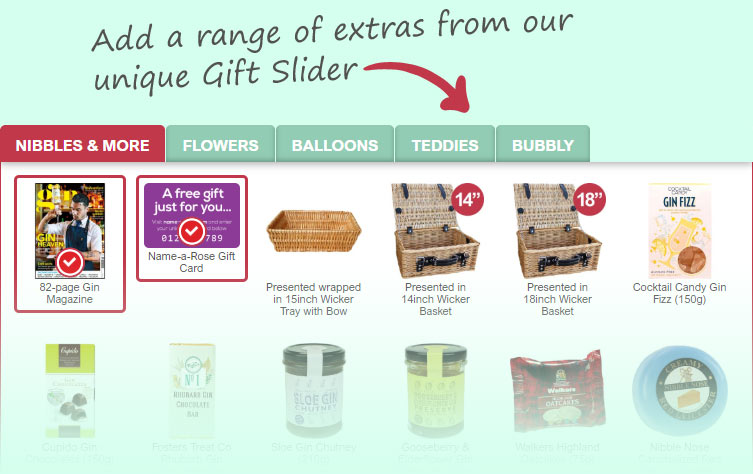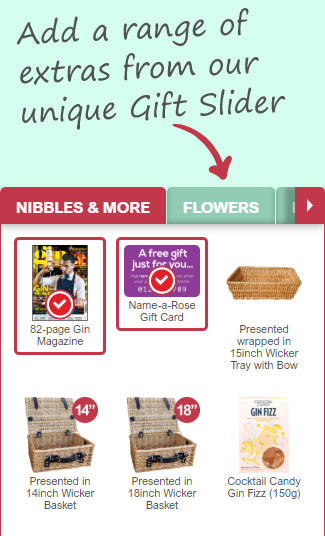 Perfect Gin Gifts
Send a totally bespoke Gin Gift by adding a range of extras from our Gift Slider. Perfect for a talored gift for a birthday, anniversary and all special occasions.
Totally Bespoke
On top of your unique combination of gifts you will also have the chance to type a personal message that we include on a little card in an envelope for that special touch.
Speedy, Safe Delivery
With your gift customised to your heart's content, now you're free to sit back and relax safe in the knowledge your gin gift is being prepared!
Examples of gin orders with added extras
More Questions?
Lookin for a totally bespoke Gin Gift, please Get in Touch we are always happy to help.
We look forward to making your gin gift the most perfect gin gift it can be!
Copyright © Rights reserved.