COVID-19 Update: interGIN, as a distance seller, is not impacted by the Government's closures, however we are operating with the bare minimum of staff and as such there are some restrictions in place. Thank you for your understanding. We hope you and your family stay safe.
Ableforth's Bathtub
70cl, 43.3% ABV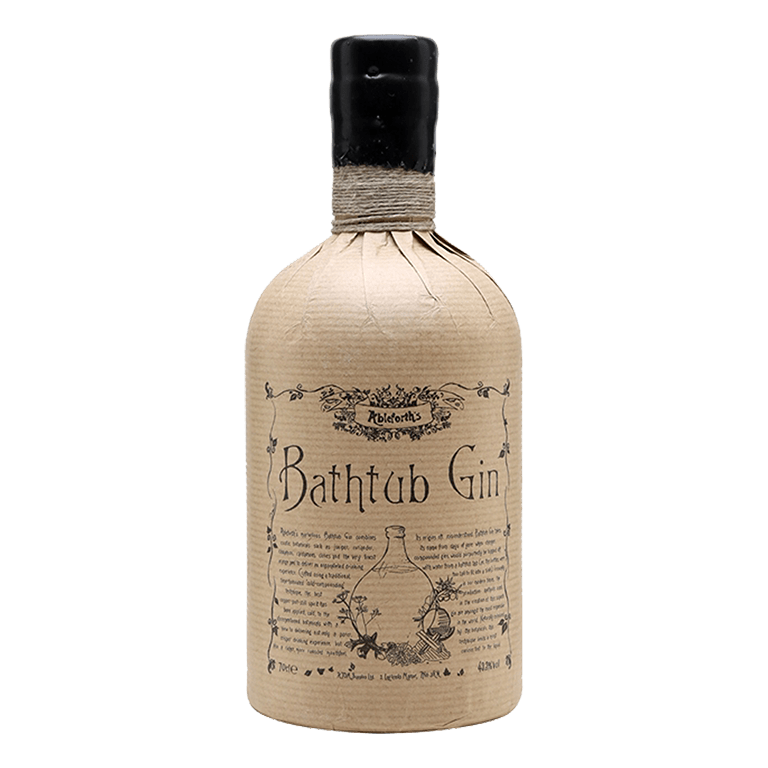 Add to cart £36.00
Ableforth's Bathtub
70cl, 43.3% ABV
Info
Ableforth's
Why Choose Us?
What our resident Gin Expert Says:

As the name suggests, this multiple award winning Gin from Ableforth's comes wrapped in paper and twine and is best served whilst in the bath, okay, let's be honest here, it's not really made for baths but let me tell you, if you haven't enjoyed a glass of Gin in the bath you haven't enjoyed a glass of Gin.

So with that said after a hard days graft, I thought it only fitting to actually taste test this in the bath and I did just that, nearly dropped the whole bottle in at one point, but that would have been a different review entirely.

Anyway here goes, completely relaxed and a few candles strategically placed I tried my very first sip. It was definitely juniper-rich with notes of cardamom, coriander and a late resurgence of orange peel as well as a hint of cinnamon, it's exceptionally viscous and creamy and is distinctively botanical. The infusion of the botanicals after the copper pot-distillery process allows the flavours to shine through and survive.

The only downside to this Gin is it's not a Hand Crafted Gin, due to the popularity it's now cold compounded in colossal distillation runs that to be fair has been perfected by Ableforth's for a genuinely well rounded gin.

Country England

Region Tonbridge

Distillery / Brand Ableforth's

Type Classic

Alcohol 43.3% ABV

Volume 70cl

Brought to you by... The hard working and dedicated peeps behind interROSE, interHAMPER, interBALLOON and interMISTLETOE, we've been delighting our customers since 1999.
Resident Gin Expert We have a resident Ginsarian (AKA Gin Expert) on the books whose job is to taste test each and every gin we do as well as give a light-hearted low down into the wonderful world of gin.
Gin Shop We currently offer over 80 gins, tonics and cocktail mixers from some of the best known brands and smallest craft distilleries around the world.
Gin Club with a Splash Join the Gin club that comes with a splash, for the Gin Lover who wants more from their Gin Club.
Year of Gins A Year of Gins for the ultimate gin gift. Not much more to say than that.
Gin Gifts Wanting to send a bottle of gin as a gift? Well look no further, it's what we do best. You can add fresh flowers, nibbles, helium filled balloons and much much more for a totally bespoke gin gift for any occasion.
Looking to create the perfect gin gift?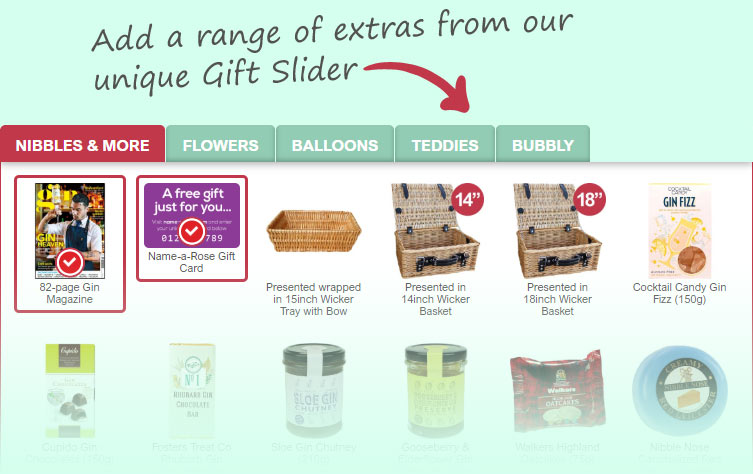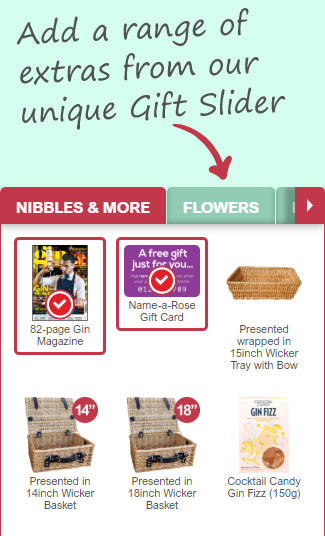 ---
Other gins & tonics you may be interested in...
If you like all things gin & tonic as much as we do then why not sign up for our very occasional newsletter!
Copyright © Rights reserved.