Covid-19 Update. InterGIN as a distant seller is not impacted by the Governments closures, however we are operating with the bare minimum of staff and as such there are some restrictions in place, thankyou for your understanding. We hope you and your family stay safe.
Firebox Unicorn Tears Raspberry Gin Liqueur
50cl, 40% ABV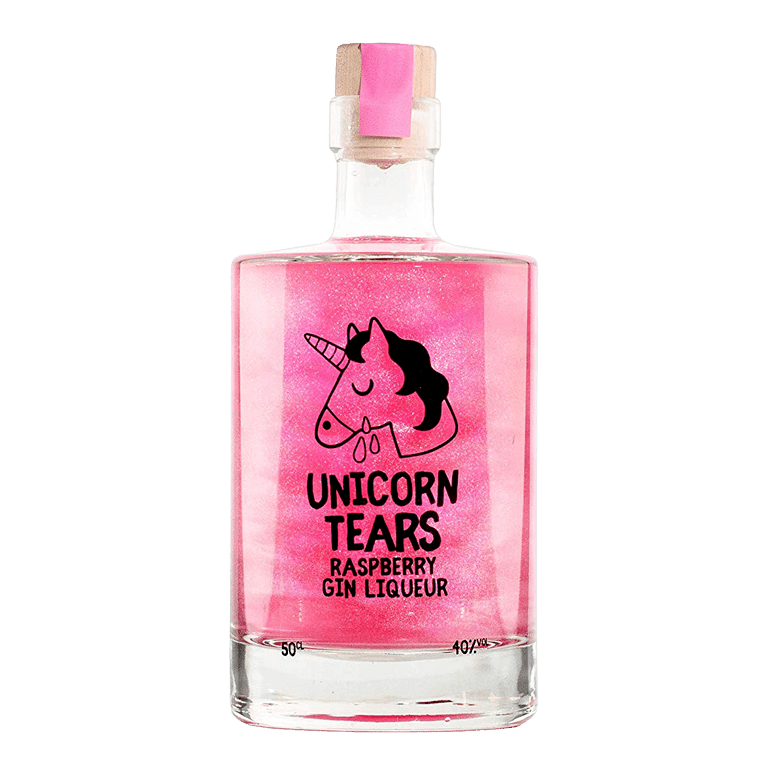 Add to cart £35.00
Firebox Unicorn Tears Raspberry Gin Liqueur
50cl, 40% ABV
Info
Firebox
Why Choose Us?
What our resident Gin Expert Says:

Righto, here we go... Unicorn Tears Gin, I know it's produced by Firebox, a gift delivery website just like us, but hey anyone can make a Gin these days so who are we to question why when it's got such a brilliant name like that.

So lets find out what Unicorn Tears actually tastes like, as I cant' imagine there that easy to obtain, in fact thinking about it more, who the hell wants to make a unicorn cry anyway. Right lets put that debate to one side for the time being and get on with testing this Raspberry Gin Liqueur

This is a flavoured gin with a glittery bright pink hue that is a wonderful addition to an array of tasty cocktails, so that said I poured a generous measure (I always pour a generous measure) over ice and added 2 measures of Prosecco with a top of lemonade and garnished it with strawberries and fresh mint and it looked fab. The first taste was indeed magical, I instantly fell in love with unicorns, the sweet raspberries, sour citric and juniper berries bounced out of the glass and galloped over my tongue like a stampeding herd of unicorns on there way to a festival of love. Okay... I may be getting carried away, but it's not my fault, it's the unicorns, they are my friends forever!

Country England

Region London

Distillery / Brand Firebox

Type Unicorn,Pink

Alcohol 40% ABV

Volume 50cl

Brought to you by... The hard working and dedicated peeps behind interROSE, interHAMPER, interBALLOON and interMISTLETOE, we've been delighting our customers since 1999.
Resident Gin Expert We have a resident Ginsarian (AKA Gin Expert) on the books whose job is to taste test each and every gin we do as well as give a light-hearted low down into the wonderful world of gin.
Gin Shop We currently offer over 80 gins, tonics and cocktail mixers from some of the best known brands and smallest craft distilleries around the world.
Gin Club with a Splash Join the Gin club that comes with a splash, for the Gin Lover who wants more from their Gin Club.
Year of Gins A Year of Gins for the ultimate gin gift. Not much more to say than that.
Gin Gifts Wanting to send a bottle of gin as a gift? Well look no further, it's what we do best. You can add fresh flowers, nibbles, helium filled balloons and much much more for a totally bespoke gin gift for any occasion.
Looking to create the perfect gin gift?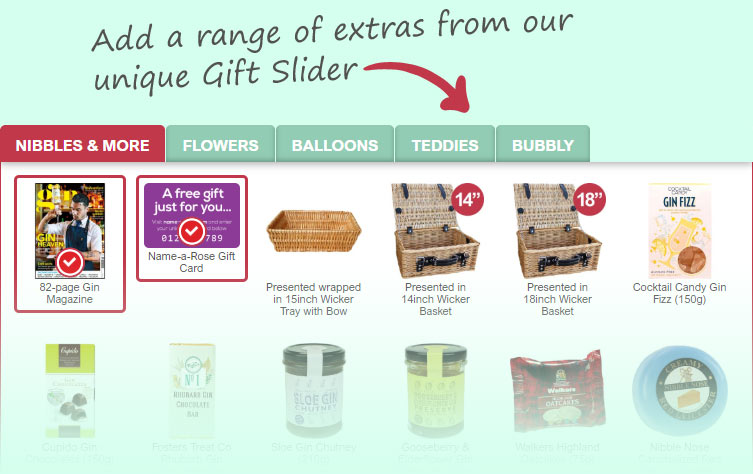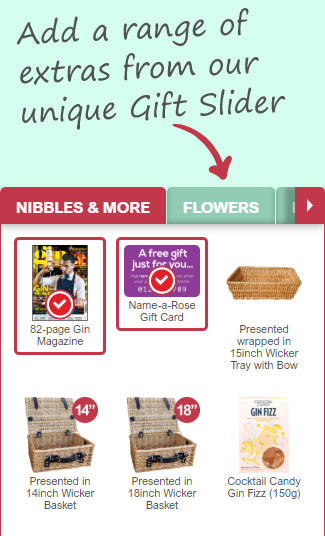 ---
Other gins & tonics you may be interested in...
If you like all things gin & tonic as much as we do then why not sign up for our very occasional newsletter!
Copyright © Rights reserved.