Local Norfolk Boy, taste tests The Bullards of Norwich London Dry Gin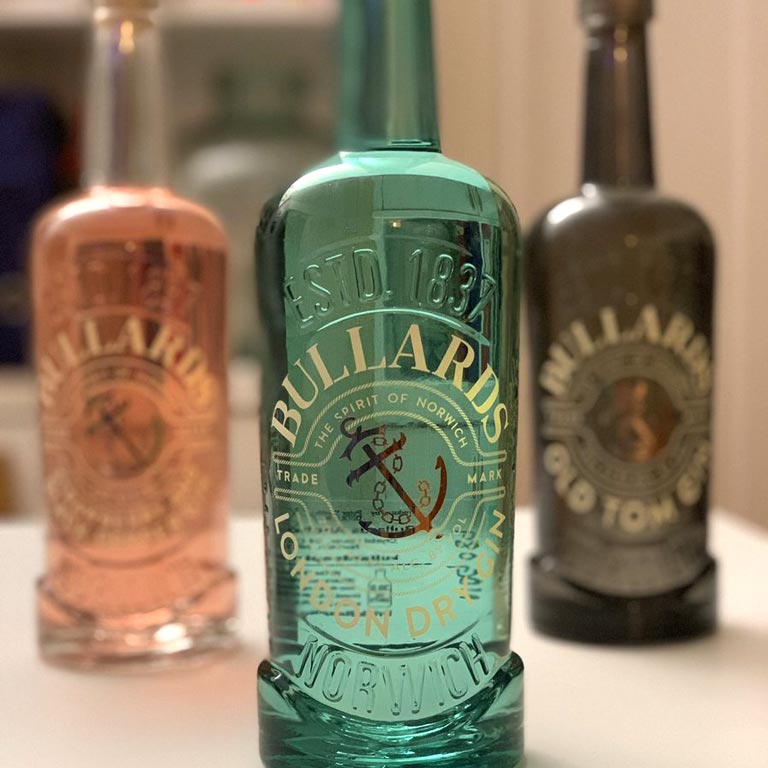 Being a local carrot crunching Norwich boy myself it goes without saying I was looking forward to tasting a London Dry Gin from Norwich and who else but Bullards who back in 1837 were known as the Anchor Brewery (hence the anchor logo).
To gain a bit of back story I gave the co-founders Craig and Peter a call and discovered that these guys only have one rule, and that is to make all their gins with tonka beans, a mad, mystifying botanical that Craig once baked into a fudge cake and loved. I know it's a mad reason, but boy does it work let me tell you.
I absolutely love the bespoke shape of the bottle, it is inspired by the Bullard's chimney stack that towered over the city for over 100 years. It's almost a shame to open it, but open it I will and to embrace the full tonka bean experience I poured myself a glass with an aromatic tonic and added a slice of blood orange for the full-on gourmet experience.
So with a glass in front of me, let me tell you, the nose on this is poetic, full of lime, pine and savoury thyme :) and the fist sip produced a soft creamy almost oily palette with sweet juniper leading nicely into honey, coriander and juicy orange flavours that linger on until it finishes in a climax of spices, mixed peels and fresh mint. The splash of tonic toned the finish down, but the final result is something really special that will hold wide appeal.
Our previous Gin Clubs
Check out these beauties... Every craft gin we have sent since we launched back in December 2019