Ohh Yes please, I'd love a Cup of Tea... with Gin? The Noveltea Tale of Earl Grey Gin Cup of Tea Taste Test is here.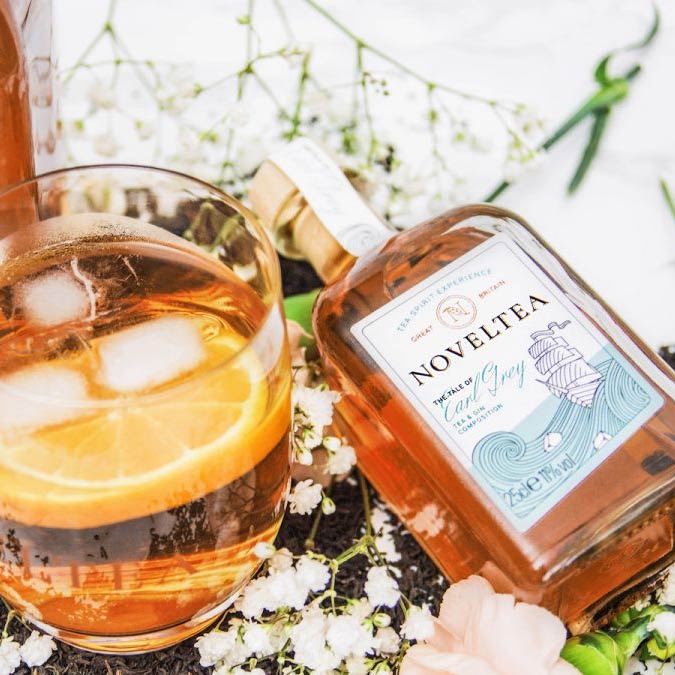 I first saw this aptly named novel Gin on Dragon's Den and thought, here we go, not another gin wannabe - although the greedy Dragons loved the idea they wanted too much equity (as they tend to do) so these plucky Newcastle-based Germans (now there's a combination you don't hear too often) crowd funded and got a hefty £350,000 investment, taking the beverage sector by storm as the first to cold-brew and infuse tea with gin, capturing both the British Tea loving culture and gin trend with a bold and intriguing twist.
I couldn't wait to try it out, at first I wondered how to drink it, either neat over ice or hot - it is recommended both ways - so always on the look out for something new, I went for the hot option and microwaved it in a mug (sorry, didn't have any porcelain cups to hand) and added a garnish of orange.
With its clear amber tone and pleasant aromas of black tea, bergamot oil and honey it tasted and looked exactly like Earl Grey Tea - but with a sublime gin infusion that overwhelmed my senses, making me unsure if I should be enjoying it or not, but I was; it went down incredibly smoothly and I'm sure would cater for tea and gin lovers alike. Well done guys, I think if you listen hard enough you can hear a dragon kicking themselves.
Our previous Gin Clubs
Check out these beauties... Every craft gin we have sent since we launched back in December 2019