So, what actually is tonic water?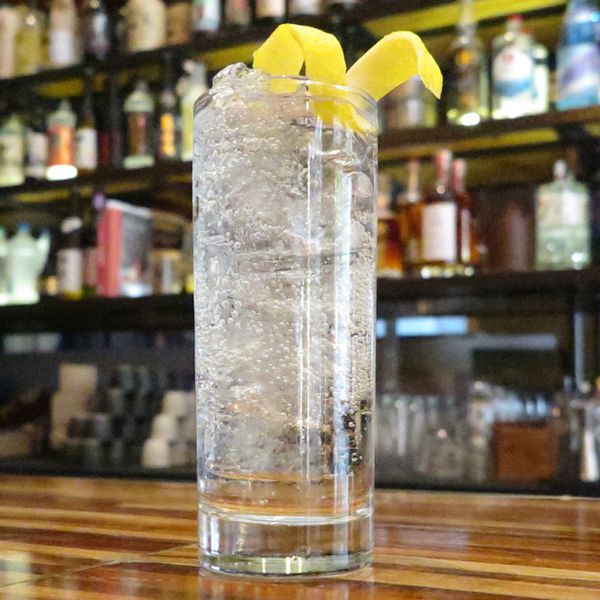 I've been drinking gin for years, and it's only recently that I've realised: the mixer of choice, used in the quintessentially British drink, tonic water? I have no idea what it actually is, except that it's a way to make a great beverage. So let's open our history books and take a dive into the origin of the classic tonic water.
As it turns out, tonic water was invented by the British, just not in Britain. It was created during the early 19th century, in British Colonial India, by British officials. Its signature ingredient is "quinine", which is derived from the bark of a cinchona tree, native to Peru. It's a bitter chemical used to help prevent malaria and babesiosis - discovered by the Spanish in the 17th century, who observed the Peruvian indigenous people using the bark of the cinchona tree to treat fevers of all kinds. And it worked, especially for malaria - a serious problem for many throughout history, as soldiers and civilians alike would succumb to the mysterious, mosquito-borne illness. It quickly became a favoured treatment for much of Europe who, prior to this discovery, had tried such innovative and effective methods like throwing them into a bush and hoping they would get out quickly enough to leave the illness behind. I really don't see how anybody thought that very scientific method could possibly fail. However quinine powder is so bitter that medicinal quinine was recommended to be taken mixed with soda water and sugar. This, of course, led to the creation of the first "tonic water"; still a far cry from those we drink today, but a very important first step towards greatness.
The first commercial tonic water made its way onto the market in 1858. Up until this point, it was practically a home brew beverage - those who used it were making it themselves. A Brit called Erasmus Bond (any relation to 007?) was the enterprising fellow to do it, interestingly in the same year the British government ousted the East India Co. and took direct control of India. This was quickly (or not so quickly, it did take 12 years) followed by Schweppes in 1870, with their "Indian Quinine Tonic".
So there we have it, a brief origin story of the classic mixer we all know and love today. If I've piqued your interest in tonic water, or made you fancy a mixed drink yourself, why not check out our large selection of tonics, cocktails and syrups.
Copyright © Rights reserved.