Sign up for your Sip & Share membership
To help us support genuine small and indeed tiny craft gin distillers up and down the country we are delighted to announce our collaboration with Sip & Share, the UK's #1 Exclusive Craft Gin & Spirits Club. They're a brilliant, fun loving and social-media-friendly community of genuine gin enthusiasts offering exclusive, direct-to-the-distiller discounts of up to 35% of some of the best and smallest craft gins out there with live tastings, events, unboxings and more!
How it works...
Please note... It doesn't matter if you give or join our 1, 2 or 3 monthly plans, you will receive full advanced monthly membership to Sip and Share for as long as your remain with us!
Previous Gin Club Unboxings
January
2022
December
2021
November
2021
October
2021
September
2021
August
2021
July
2021
June
2021
Join the Club
Worth £4 a month
When you join our Gin Club with a Splash, Sip & Share advanced membership is included every month and will remain active for as long as you stay a member with us. To activate your membership simply redeem the voucher you get in your 1st box by filling in the form below.
Give as a Gift
Worth £44
When you give our Gin Club for a Year as a gift, Sip & Share advanced membership is included for the full 12 months. To activate their membership your recipient will be instructed to visit this page where they can redeem their voucher by filling in the form below.
Add as a Extra
From £6 to £44
Simply visit our gin shop and add either 1,3,6 or 12 month Sip & Share advanced membership to your basket or as an extra gift during checkout for the perfect gin loving add on.
Redeem your Sip & Share voucher
Example of our Sip & Share voucher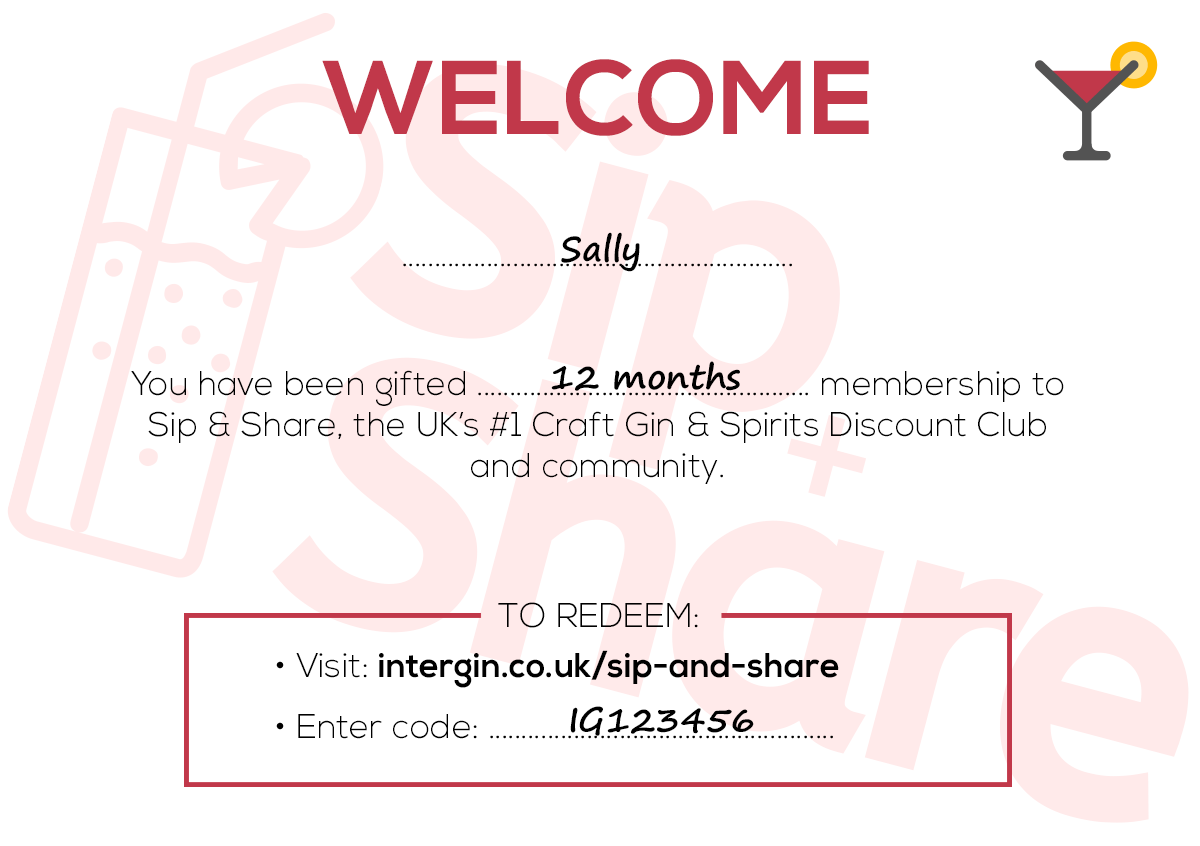 Copyright © Rights reserved.